It has been a harsh and unpredictable year for everyone. But let's end the year on a positive note by reviewing what we've learned and then take a look at what you can expect from us in 2021.
We have grown in personnel, products, distributors, and sales
We have grown a lot this year! 600 % in revenues, to be exact! Take a look at our extended product portfolio and all the other ways in which we have improved.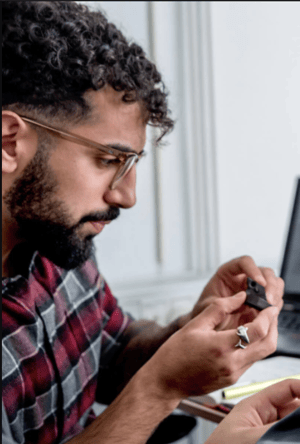 Distributors have been added
We have increased distribution in India and Sweden and added distributors in: Argentina, China, Mexiko, USA, Portugal, Switzerland, Germany, and Austria.
Products have been launched
We have continuously released new products and updates, including:
The self-tuning mass damper 15XD tool holder
Three new P-clamp cutter head inserts
The 12 mm anti-vibe tool holders for DCMT, TCMT, and CCMT inserts
Anti-vibe milling tools: HSK63A, HSK100A, PSC50, BT50, BT40, STMD M25, and STMD M32
Take a look at all our available tools in our product catalogue. 
The team has grown
We have also welcomed a new employee, Design Engineer Pajam Ashna to our team.
We have increased our knowledge and educational efforts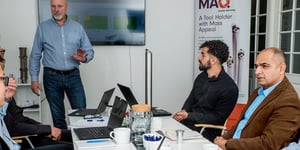 2020 was the year when we took the educational part of MAQ to the next level.
MAQademy 
In three sessions (so far), our CTO Qilin Fu has been making educational videos covering vibrations in the machining industry, current technologies for reducing vibrations, and MAQ's self-tuning mass damper technology.
White papers and blog posts
We've also written about our favorite subject vibrations in the form of white papers and blog posts. Learn more about how to increase efficiency in the supply chain in our white paper: How to overcome the challenges of machining vibrations in the metalworking industry.
We now stand ready for 2021

We're bringing a positive growth mindset into 2021 and will increase our efforts both in production and innovation.
We have exciting upcoming products coming shortly, in shorter lengths… more on that soon. But first, get ready for the launch of our new website! We're thrilled for what's to come, and we can't wait to share it with you.
So, we wish you a Merry Christmas and a Happy New Year, and we look forward to seeing you next year!
//MAQ team
Want more information?
Get in touch if you'd like to know more about this and our other products!