Thanks to positive market feedback we continue to expand our assortment and are now happy to announce the release of three new cutter heads for high pressure coolant:
PDUNR-40-3C
PCLNR-40-3C
PTFNR-40-3C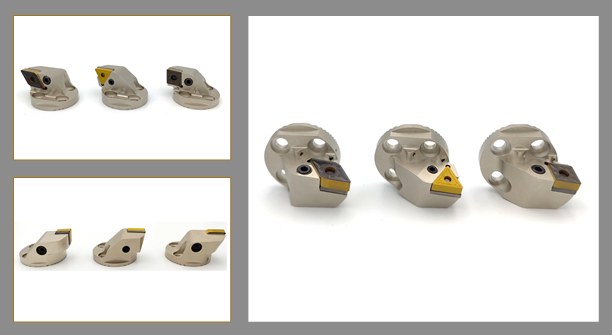 High-pressure coolant requirements
These cutter heads are designed with the high-pressure coolant requirements, and there are two streams of coolants aiming at the cutting zone to help break the chips. The standard SL40 connection will cover products of MAQ STMD M40, M50-40, and M60-40.
Easier alignment
For the requirement of easier alignment, these cutter heads have a massive flat surface that is parallel to the central plane of the machining tool holder and aligned with the serration lock profile. The two flat surfaces will make it easier to align the tool on either side that is facing upwards.
Deeper cuts at a faster speed
With a minimum hole diameter of 50mm on the workpiece side, these cutter heads will help end-users to make deeper cuts at faster speeds. MAQ is working on introducing more cutter head items for its STMD vibration damped turning tool series.
Favourable price
Because of our new technology and innovative process, we are able to offer our cutter heads at a 20 % lower price compared to other solutions on the market.
Want more information about MAQ's other cutter heads? Don't be a stranger!
Want to learn more about how to overcome the challenges of machining vibrations in the metalworking industry? Check out our whitepaper here